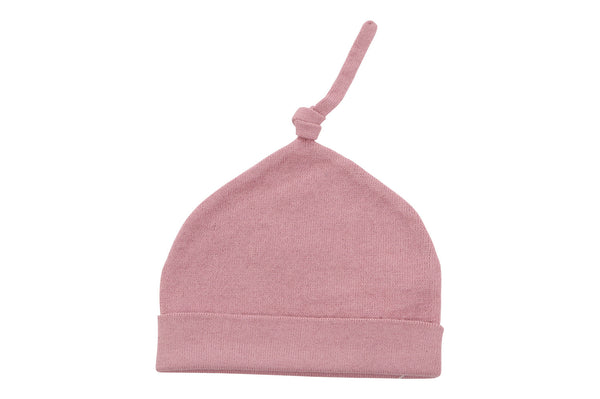 Introducing our adorable Pink Baby Hat, crafted with a delightful blend of cotton and cashmere. This hat is designed to keep your little one snug, stylish, and oh-so-comfortable.
Made with love, our hat combines the softness of cashmere with the breathability of cotton. The gentle touch of cashmere ensures a cozy and gentle feel against your baby's delicate skin, while the high-quality cotton provides excellent ventilation to keep their head comfortable and cool.
The charming pink color adds a touch of sweetness to your baby's outfit. Whether it's a sunny day at the park or a cozy winter stroll, this hat adds a pop of color and style to any ensemble.
With its stretchy and flexible design, our hat offers a perfect fit for babies of various sizes. It provides warmth and protection, keeping your little one's head covered and comfortable in any weather.
Crafted with attention to detail, this hat is made to last. The durable construction and meticulous stitching ensure it can withstand everyday wear and multiple washes, maintaining its shape and softness over time.
Make your baby even more adorable with our Pink Baby Hat. The combination of cotton and cashmere creates a luxurious and comfortable experience for your little one. It's a must-have accessory that adds a touch of cuteness to any outfit, making it a perfect gift for your bundle of joy.