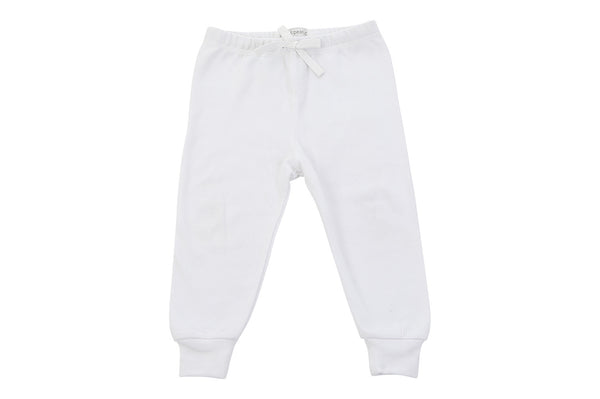 Introducing our White Cozy Pants, crafted with love and care from 100% organic cotton. These pants offer the perfect combination of comfort, style, and sustainability for your little one.
Made from pure organic cotton, these pants are incredibly soft and gentle against your baby's delicate skin. The fabric provides exceptional breathability, ensuring your baby stays comfortable throughout the day. It's a safe and eco-friendly choice for your little bundle of joy.
The timeless white color adds a touch of elegance and versatility to your baby's wardrobe. The neutral hue makes these pants a perfect match for any outfit, whether it's a casual day at home or a special occasion.
Designed with practicality in mind, these cozy pants feature an elastic waistband for a secure and comfortable fit. The relaxed and stretchy design allows for easy movement, making them ideal for active little ones on the go.
We are committed to sustainability, which is why our cozy pants are made from 100% organic cotton. This means they are free from harmful chemicals and pesticides, ensuring a healthier and safer choice for your baby's sensitive skin.
Give your baby the ultimate comfort and style with our White Cozy Pants. Made from premium organic cotton, these pants offer softness, durability, and a conscious choice for the environment. Dress your little one in comfort and cuteness with these versatile pants, perfect for everyday adventures and creating lasting memories.