cotton cashmere pink hoodie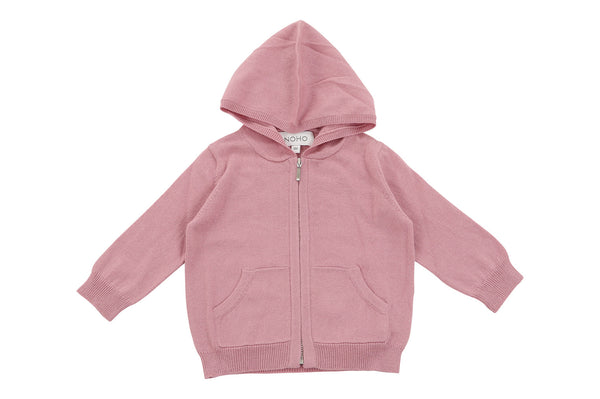 cotton cashmere pink hoodie
Introducing our Pink Hoodie for babies, a delightful combination of comfort and style. Made with the finest blend of cotton and cashmere, this hoodie offers a luxurious and cozy experience for your little one.
Crafted with care, our hoodie features the softness of cashmere and the breathability of cotton. The gentle touch of cashmere ensures a cozy feel against your baby's delicate skin, while the high-quality cotton provides excellent ventilation for all-day comfort.
The charming pink color adds a touch of sweetness to your baby's wardrobe. Whether it's a casual outing or a special occasion, this hoodie brings a pop of color and style to any ensemble.
Designed with practicality in mind, the hoodie includes a convenient front zipper for easy dressing and undressing. The snug fit and gentle stretch allow for freedom of movement, enabling your baby to explore and play comfortably.
Safety and durability are paramount, which is why this hoodie is crafted with meticulous attention to detail and sturdy construction. It is machine-washable, retaining its shape and softness even after repeated washes, making it a practical choice for busy parents.
Wrap your little one in the ultimate comfort and style with our Pink Hoodie. The blend of cotton and cashmere offers a luxurious feel, while the trendy design ensures your baby is fashion-forward from day one. It's the perfect combination of warmth, softness, and cuteness for your precious bundle of joy.