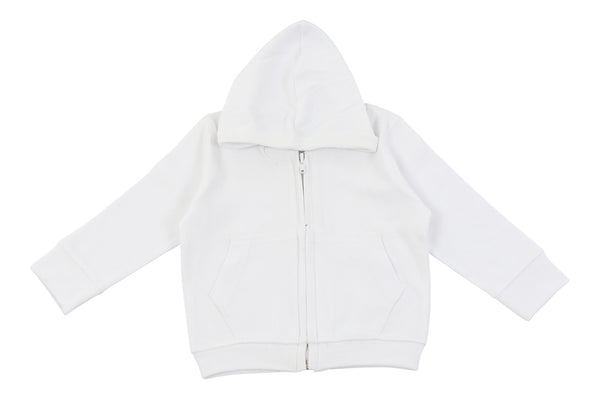 Introducing our cozy White Hoodie, crafted with care from 100% organic cotton. This hoodie combines comfort, style, and sustainability, creating the perfect wardrobe essential for your little one.
Made from pure organic cotton, this hoodie offers a soft and gentle touch against your baby's delicate skin. The breathable fabric ensures optimal comfort, keeping your baby cozy and snug all day long.
The timeless white color adds a touch of purity and simplicity to this hoodie. The classic design brings a versatile and adorable look to your baby's outfit, making it suitable for any occasion, from playtime to outings.
Designed with practicality in mind, this hoodie features a convenient zipper closure, allowing for easy dressing and undressing. The hood provides extra warmth and a stylish touch, making your baby even more adorable.
We are committed to sustainability, which is why this hoodie is made from 100% organic cotton. It's free from harmful chemicals and pesticides, ensuring a safer and healthier choice for your baby and the environment.
Give your baby the gift of comfort and style with our White Hoodie. Made from premium organic cotton, it offers softness, durability, and a conscious choice for your baby's delicate skin. Dress your little one in simplicity and comfort with this versatile hoodie, perfect for creating cherished memories and adorable moments.