navy blue long sleeve shirt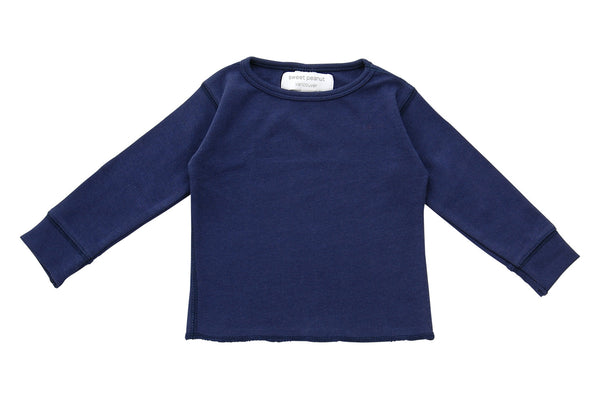 navy blue long sleeve shirt
Introducing our Navy Blue Long Sleeve Shirt, thoughtfully crafted from 100% organic cotton. This shirt offers the perfect combination of comfort, style, and sustainability for your little one.
Made from pure organic cotton, this long sleeve shirt provides a soft and gentle touch against your baby's delicate skin. The breathable fabric ensures maximum comfort, allowing your baby to move and play with ease.
The classic navy blue color adds a touch of sophistication and versatility to this shirt. It's a timeless wardrobe essential that can be effortlessly dressed up or down, making it perfect for any occasion.
Designed with practicality in mind, this shirt features long sleeves that provide extra warmth and protection, making it suitable for cooler days or layering during colder seasons. It keeps your baby cozy without compromising on style.
We are committed to sustainability, which is why this shirt is made from 100% organic cotton. It is free from harmful chemicals and pesticides, ensuring a safer and healthier choice for your baby and the environment.
Give your baby the gift of comfort and style with our Navy Blue Long Sleeve Shirt. Made from premium organic cotton, it offers superior softness, durability, and a conscious choice for your baby's delicate skin. Let your little one look effortlessly adorable and feel comfortable all day long in this versatile shirt.
Pair with our cozy pants and hoodies for stylish and comfortable daytime outfit. Made from 100% soft and breathable organic cotton.