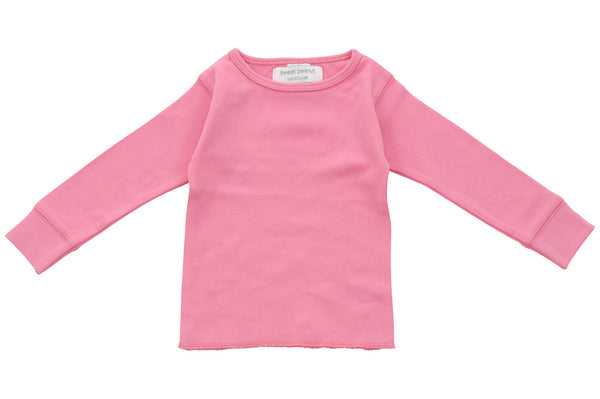 Introducing our Pink Long Sleeve Shirt for babies, made from 100% organic cotton for ultimate comfort and peace of mind. This shirt combines style, softness, and sustainability, making it a must-have addition to your baby's wardrobe.
Crafted with care, this long sleeve shirt features a luxurious and breathable fabric that gently caresses your baby's delicate skin. The organic cotton material is hypoallergenic and free from harsh chemicals, ensuring a comfortable and safe experience for your little one.
The charming pink color adds a touch of sweetness to your baby's attire. Whether it's for everyday wear or a special occasion, this shirt will keep your baby looking adorable and feeling cozy throughout the day.
Designed with practicality in mind, this shirt features long sleeves to keep your baby's arms warm and protected. The comfortable fit allows for ease of movement, perfect for active little ones.
As part of our commitment to sustainability, this shirt is made from 100% organic cotton. It is produced using environmentally friendly practices, making it a responsible choice for parents who prioritize their baby's well-being and the health of the planet.
Elevate your baby's style and comfort with our Pink Long Sleeve Shirt. Made from premium organic cotton, it offers superior softness, durability, and a conscious choice for your baby's delicate skin. Let your little one shine in this charming pink shirt, combining fashion, comfort, and sustainability in one delightful package.
Pair with our cozy pants and hoodies for stylish and comfortable daytime outfit. Made from 100% soft and breathable organic cotton.