cotton cashmere gray hoodie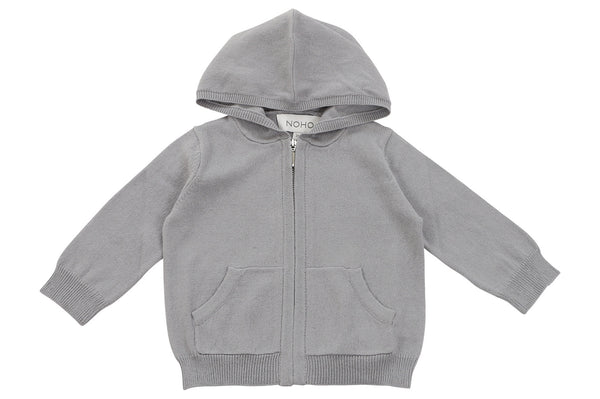 cotton cashmere gray hoodie
Introducing our cozy and stylish Gray Hoodie for babies, crafted with the perfect blend of cotton and cashmere. Designed to keep your little one snug and comfortable, this hoodie combines softness and luxury for ultimate coziness.
Made with care, our hoodie features a gentle touch of cashmere, ensuring a delicate and soothing feel against your baby's skin. The premium-quality cotton provides breathability and warmth, making it ideal for all seasons.
The gray hue adds a touch of timeless elegance to your baby's wardrobe, allowing for versatile styling options. Whether it's a casual outing or a family gathering, this hoodie complements any outfit effortlessly.
With a convenient hood and easy-to-use front zipper, dressing your baby becomes a breeze. The hoodie's gentle stretch ensures a perfect fit and allows for easy movement, letting your little one explore comfortably.
We prioritize safety and durability, so you can trust the sturdy construction and attention to detail in every stitch. Our hoodie is machine-washable, retaining its shape and softness, ensuring easy maintenance for busy parents.
Invest in the utmost comfort and style for your precious bundle of joy with our Gray Hoodie. It's a perfect blend of cotton and cashmere, keeping your baby cozy, fashionable, and ready for countless adventures.