cotton cashmere navy hoodie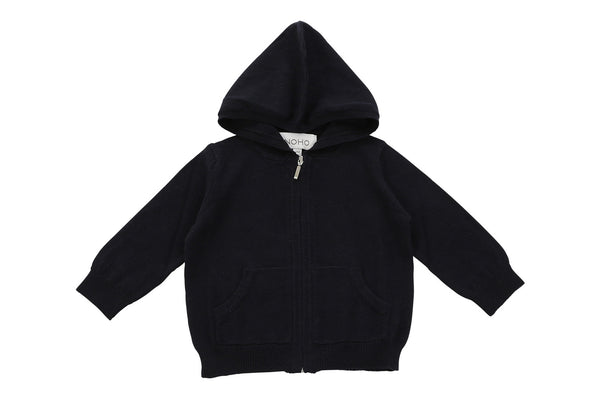 cotton cashmere navy hoodie
Introducing our Navy Blue Hoodie for babies, a perfect blend of comfort and style. Crafted with the finest combination of cotton and cashmere, this hoodie provides a luxurious and cozy experience for your little one.
Our hoodie is meticulously designed with the softness of cashmere and the breathability of cotton. The gentle touch of cashmere ensures a soothing feel against your baby's delicate skin, while the high-quality cotton offers excellent breathability to keep them comfortable throughout the day.
The timeless navy blue color adds a touch of sophistication to your baby's wardrobe. Whether it's a casual outing or a special occasion, this hoodie is versatile enough to suit any ensemble.
Designed with convenience in mind, the hoodie features a practical front zipper for easy dressing and undressing. The snug fit and gentle stretch allow for freedom of movement, ensuring your baby can explore and play with ease.
Safety is our top priority, which is why this hoodie is crafted with durable materials and meticulous stitching. It's machine-washable, maintaining its shape and softness even after repeated washes, making it a practical choice for busy parents.
Create lasting memories and keep your baby cozy in our Navy Blue Hoodie. The combination of cotton and cashmere provides unmatched comfort, while the stylish design ensures your little one stands out with elegance and charm. Experience the perfect blend of luxury and practicality today!