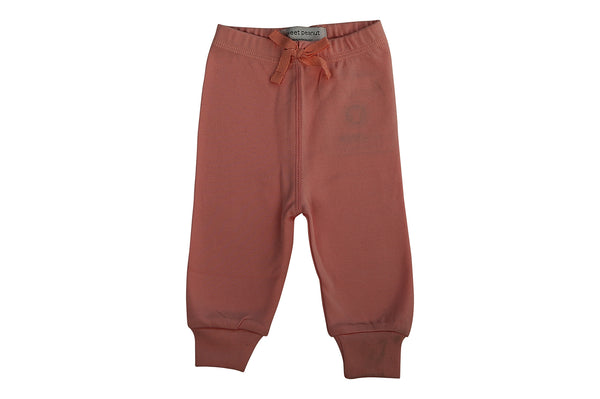 Introducing our Light Pink Cozy Pants, crafted with love and care from 100% organic cotton. These pants offer both comfort and style, providing a cozy and eco-friendly option for your little one.
Made from pure organic cotton, these pants are gentle against your baby's delicate skin. The fabric is exceptionally soft, ensuring maximum comfort and breathability throughout the day. It's a conscious choice for both your baby and the environment.
The light pink color adds a touch of sweetness and charm to your baby's wardrobe. The soft hue complements any outfit, making these pants a versatile and adorable addition to their collection.
Designed with practicality in mind, these cozy pants feature an elastic waistband for a secure and comfortable fit. The relaxed and stretchy design allows for easy movement, making them ideal for active babies on the go.
We prioritize sustainability and quality, which is why our cozy pants are made from 100% organic cotton. It's free from harmful chemicals and pesticides, ensuring a safe and healthy choice for your baby's sensitive skin.
Give your baby the gift of comfort and style with our Light Pink Cozy Pants. Made from premium organic cotton, these pants offer a combination of softness, durability, and eco-consciousness. Dress your little one in comfort and charm with these delightful pants, perfect for everyday adventures.