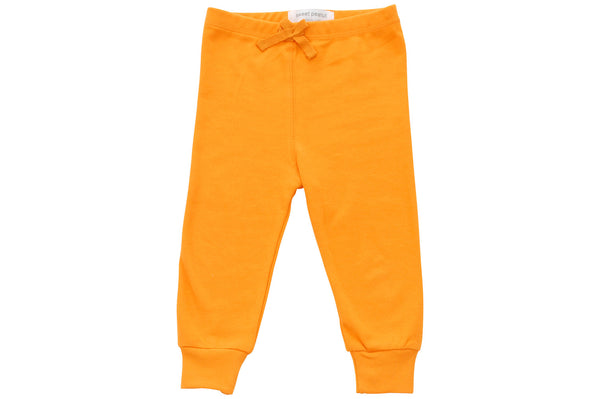 Introducing our adorable Orange Cozy Pants for babies, made from 100% organic cotton. These pants offer ultimate comfort, warmth, and style, making them a must-have addition to your little one's wardrobe.
Crafted with care from premium organic cotton, these pants provide a soft and gentle touch against your baby's delicate skin. The breathable fabric ensures maximum comfort, allowing your baby to move and play freely.
The vibrant orange color adds a cheerful and lively touch to your baby's outfit. Whether it's a playdate or a family outing, these cozy pants will make your little one stand out with their vibrant style.
Designed with practicality in mind, these pants feature an elastic waistband that ensures a secure and comfortable fit. It allows for easy on and off, making diaper changes a breeze for parents.
We are committed to sustainability, which is why these cozy pants are made from 100% organic cotton. They are free from harmful chemicals and pesticides, providing a safer and healthier choice for your baby and the environment.
Elevate your baby's comfort and style with our Orange Cozy Pants. Made from premium organic cotton, they offer superior softness, durability, and a conscious choice for your baby's delicate skin. Let your little one enjoy cozy and fashionable adventures in these adorable pants.