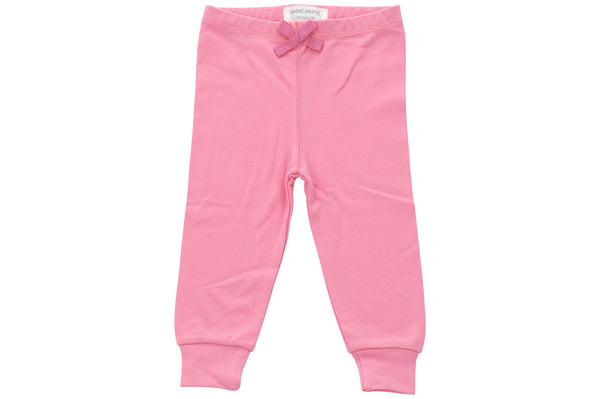 Introducing our Pink Cozy Pants, specially designed for your little one's comfort and style. Made from 100% organic cotton, these pants offer a luxurious feel and a guilt-free choice for environmentally conscious parents.
Crafted with care, these pants feature a soft and breathable fabric that ensures your baby's utmost comfort throughout the day. The gentle elastic waistband provides a secure yet comfortable fit, allowing your baby to move and play freely.
The delightful pink color adds a touch of sweetness to your baby's outfit. Whether it's for a casual day at home or a special occasion, these cozy pants will keep your little one looking adorable and feeling cozy.
The versatile design makes these pants easy to pair with any top or onesie. Dress them up or down, and let your creativity shine in creating adorable and stylish outfits for your little fashionista.
As part of our commitment to sustainability, these cozy pants are made from 100% organic cotton. They are free from harmful chemicals and pesticides, making them safe for your baby's delicate skin and better for the environment.
Indulge your baby in the ultimate comfort and style with our Pink Cozy Pants. Made from premium organic cotton, they offer superior softness, durability, and a conscious choice for your baby's well-being. Let your little one embrace comfort and cuteness in these adorable pants that are as gentle on the planet as they are on your baby.
Pair them with one of our onesies or long sleeve shirts to complete your day time look.