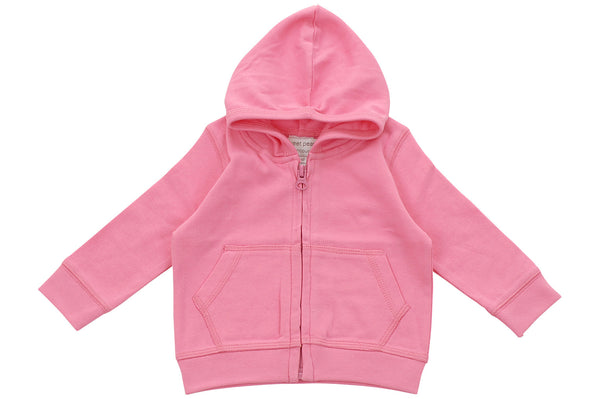 Introducing our Pink Hoodie for babies, made from 100% organic cotton, designed to keep your little one cozy and stylish. This hoodie combines warmth, comfort, and sustainability, making it the perfect choice for your baby's wardrobe.
Crafted with care, this hoodie features a soft and breathable fabric that provides gentle warmth while ensuring your baby's utmost comfort. The organic cotton material is hypoallergenic, making it ideal for sensitive skin.
The charming pink color adds a touch of sweetness to your baby's outfit. Whether it's for a casual day out or a playdate with friends, this hoodie will keep your little one looking adorable and feeling comfortable.
Designed with practicality in mind, this hoodie features a front zipper closure that allows for easy dressing and undressing. The zipper is smooth and durable, ensuring a hassle-free experience for both parents and baby.
As part of our commitment to sustainability, this hoodie is made from 100% organic cotton. It is free from harmful chemicals and pesticides, providing a safe and eco-friendly choice for your baby and the planet.
Elevate your baby's style and comfort with our Pink Hoodie. Made from premium organic cotton, it offers superior softness, durability, and a conscious choice for your baby's well-being. Let your little one stay cozy, cute, and environmentally friendly in this adorable pink hoodie.
Pair them with our
cozy pants
to complete the look.  Mix and match your stripes and solids to create endless soft and cozy outfits.