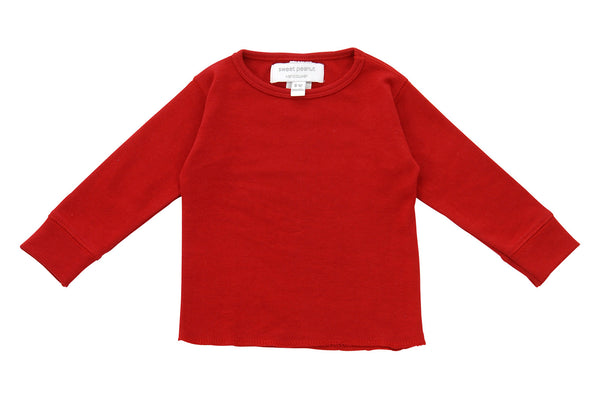 Introducing our Red Long Sleeve Shirt for babies, made from 100% organic cotton to provide the perfect blend of comfort and style. This shirt is designed with your little one's well-being in mind, offering a soft and gentle touch against their delicate skin.
Crafted with care, this long sleeve shirt features a breathable fabric that keeps your baby cozy and comfortable throughout the day. The organic cotton material is hypoallergenic, making it ideal for babies with sensitive skin or allergies.
The vibrant red color adds a pop of excitement to your baby's wardrobe. Whether it's for a playful day at home or a special outing, this shirt will keep your little one looking adorable and feeling confident.
Designed with practicality in mind, this shirt features long sleeves to provide extra warmth and protection during cooler days. The comfortable fit allows for unrestricted movement, allowing your baby to explore and play with ease.
As part of our commitment to sustainability, this shirt is made from 100% organic cotton. It is free from harmful chemicals and pesticides, making it a safe and eco-friendly choice for your baby and the environment.
Elevate your baby's style and comfort with our Red Long Sleeve Shirt. Made from premium organic cotton, it offers superior softness, durability, and a conscious choice for your baby's well-being. Let your little one shine in this vibrant red shirt, combining fashion, comfort, and sustainability in one delightful package.