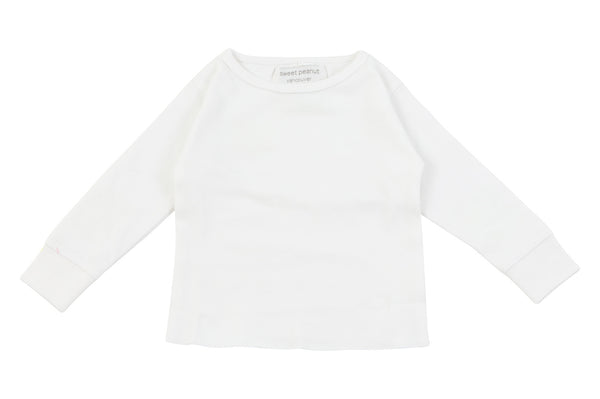 Introducing our White Long Sleeve Shirt for babies, crafted with love from 100% organic cotton for ultimate softness and comfort. This shirt is designed to keep your little one cozy while providing a clean and timeless look.
Carefully crafted with attention to detail, this long sleeve shirt features a gentle and breathable fabric that feels incredibly soft against your baby's delicate skin. The organic cotton material is hypoallergenic and free from harmful chemicals, ensuring a safe and comfortable experience for your precious little bundle.
The classic white color adds a touch of elegance to your baby's outfit. Whether it's for a special occasion or everyday wear, this shirt offers versatility and style that effortlessly complements any bottoms or accessories.
Designed with practicality in mind, this shirt features long sleeves to keep your baby's arms warm and protected. The comfortable fit allows for unrestricted movement, making it perfect for playtime or snuggles with loved ones.
As part of our commitment to sustainability, this shirt is made from 100% organic cotton. By choosing this eco-friendly option, you're making a conscious decision to support a healthier planet for future generations.
Elevate your baby's wardrobe with our White Long Sleeve Shirt. Made from premium organic cotton, it offers superior softness, durability, and a conscious choice for your baby's well-being. Let your little one shine in this timeless and comfortable shirt that will keep them looking adorable and feeling cozy all day long.